Alternative to

top

Project page

Author

Clement Tsang

Language

Rust
bottom
A cross-platform graphical process/system monitor
bottom is a cross-platform process/system visualization and management application.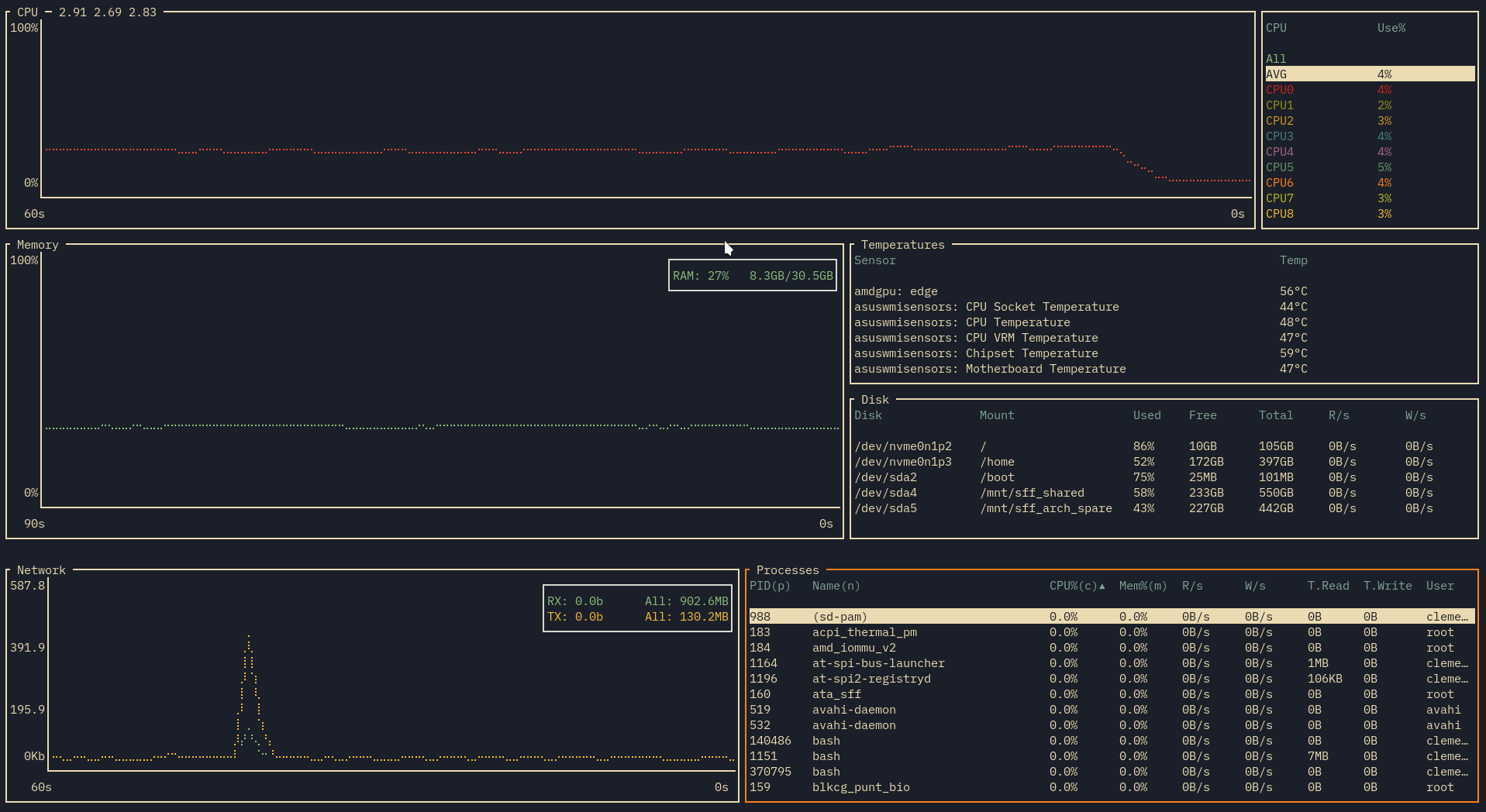 Features:
Graphical visualization widgets for:

with support for zooming in/out the current time interval displayed.

Widgets for displaying info about:

A process widget for displaying, sorting, and searching info about processes, as well as support for:

Cross-platform support for Linux, macOS, and Windows, with more planned in the future.